Speaker Info Center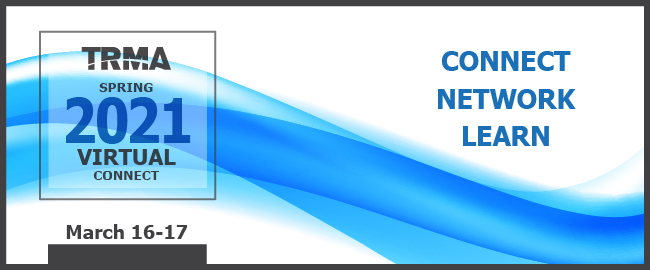 Thank you for being a presenter at the TRMA 2021 Virtual Meeting! We are here to help you gain exposure as both a speaker and a representative of your company. By promoting your conference session and encouraging your network to attend, you will be instrumental in growing the TRMA community while increasing your exposure as a thought leader.
Below are a series of resources for your use. Please reach out to staff if you have any questions or need help in preparing your presentation. 
Important Deadlines
Signed Speaker Agreement - February 8, 2021
Speaker Orientation Call - February 25, 2021
Rehearsals - March 1 to March 5, 2021
Final Electronic Version of Presentation - March 4, 2021
PDF of any documents for virtual attendees and poll questions (if applicable) - March 12, 2021
Conference Dates - March 16-17, 2021
Toolkit
We have developed a 
toolkit
 for you in preparation of the speaking engagement. Please review. 
Speaker Image
Download the 
"I'm Speaking"
image and post it to your LinkedIn, Twitter, or Facebook accounts. 
Email
Use the 
sample email
to invite your network to the TRMA 2021 Virtual Meeting. 
PPT Template
All speakers are expected to use the developed 
PowerPoint Template
 for their presentations. Please download and submit your materials by the established deadline. 
Contacts